Making money by trading stocks may have been a dream of yours. There's a sexiness to it, so why not?
There's the excitement of the market action. There's what looks like a job where you pull money out of thin air, so to speak. There's the massive amount of money on the table… and of course the accomplishment of doing something the majority of people fail at.
Taking the leap was surely a fun time in your life.
But let's fast forward to now… When was the last time you had fun?
Do you make money? Is it still exciting, or is it just stressful? If you trade alone, do you have anyone in your life that you can talk to and will listen to you… and better yet, actually, understand your stories?
Listen up guys… I have fun trading every single day. I can't wait to get up and grab my profits. And finding trades with my simple system takes the stress out of it all, so I can relax and enjoy the process.
And guess what? All of my members have fun too. In fact, we have a blast in my Profit Prism Platinum live trading chat room.
If you no longer enjoy trading or simply need a boost. You NEED to read this…
I will show you how to bring back that loving feeling… and not only have a blast trading, but make money doing it.
You've heard the saying… "Life is a journey, Not a destination."
This is so true with trading. If you focus solely on making a certain amount of money, you are missing real experiences and lessons along the way.
Lessons and experiences that will ultimately make you a better and more profitable trader.
While sometimes it may feel like you need to push hard and make money NOW, this can cause stress that takes you off the track. And once you lose sight of what it's all about, you lose your edge and love of the game.
Listen… there is no way to rush your trades or your profits. Just focus on the process and enjoy it. The profits will fall into place.
Just take a step back from that chaos… Follow your system and trade your plan.
 If you focus on the steps, you will enjoy trading much more.
This is why I use a simple 5 step system when trading. It helps me focus on the trade in front of me which allows me to enjoy the journey… 
Using my system removes the emotions and lets me enjoy the process… and it's easy to trust a system that's been proven over and over…
You see in my last 2 small account challenges of 2019 I made returns of 900% and 600%.
I took 3k and turned it into over 30k in just 4 months… then I took 3k and turned it into over 21k in just 2 short months.
My first challenge of 2020 started on 1/21 and I'm up over 100% in just 2 weeks.
And that's not all… it only takes 10 mins at the end of each day to implement. If you don't have a proven, easy to run system… join Profit Prism Platinum now and begin your new journey today.
Sharing is caring
There is really no way to have more fun trading than to do it with a group of people that share a common interest.
One way to trade with a team is to work at a trading firm… you know those chest pumping macho traders you see in movies like The Wolf of Wall Street.
But a better way is to become a member of Profit Prism Platinum and join my talented group of traders in the live trading chat room… (and you won't have to sell your soul)
We have a blast there every day.
I jump out of bed every morning, raring to go…
You'll find me with a cup of my Grim Bean Coffee ready to rock.
And my members are right there with me.. It's the greatest group of people you will ever meet. 
They love to help each other and really believe the success of others benefits the whole. 
And this is no basic delayed chat.
I am right there in person, live on the screen, streaming my trading station and charts, along with my live portfolio. Nothing is hidden.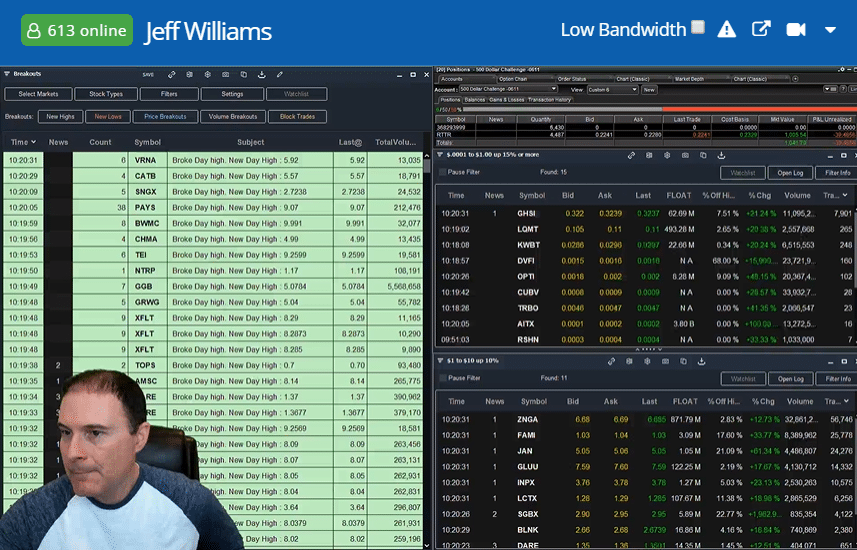 And then we have the members all participating with ideas and questions. I do my best to answer every question, along with live training all day long.

We talk trading all day, but it's not just that… we have fun doing it.
Listen, I'm an energy guy. I love life, I love trading, I love teaching and it all comes through in the chat room every day.

It's exciting and fun. Get pumped up to profit together.

My members take after me. So get in here and start enjoying trading again.. Once you relax and start having fun with the group, you will learn more and your profits will follow. (check out this post on team trading)
Treat Yo' Self

Don't be a Scrooge McDuck. When you make money, spend a little on yourself.

Don't get me wrong. We're all trying to pay off debt, buy a new car, pay for school, or simply put food on the table… but don't get bogged down by the stress of everyday life.

You have to treat yourself as well.

When I run my small account challenges, I do what I call rinse and repeat.

This is where I start small (for example with $3k) and when I hit my goal, I take the money out and start a new challenge again.

But here's the catch… I always use some of the proceeds to treat myself. Whether to get a pool for family fun, take the family on a Disney vacay, or buy my "wild hair" dream car, there is something fun along the way.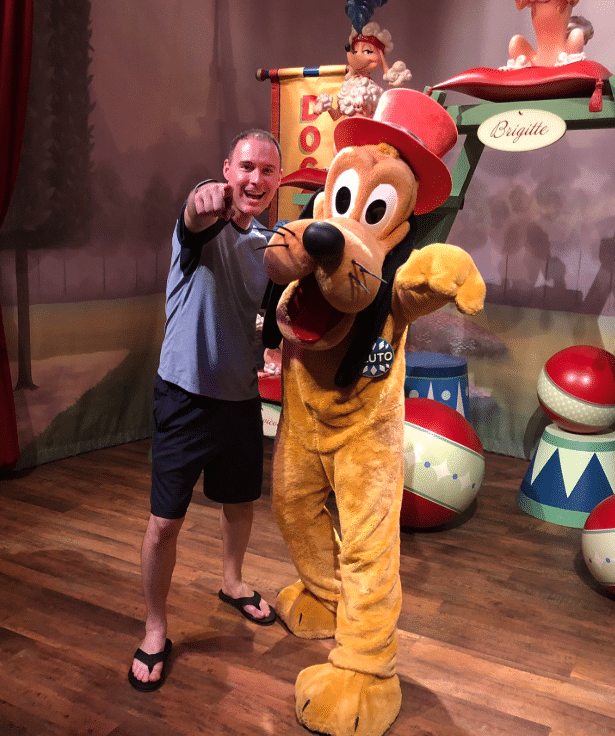 You need to have goals you are working towards (read this post about goals). For example, when I started trading I wanted to pay off student loans, move out of the parent's house, and create a better life for my family.
But even with my eye on the prize, I kept it fun by treating myself along the way. And that is a big part of why I reached my goals. I never got lost on the journey.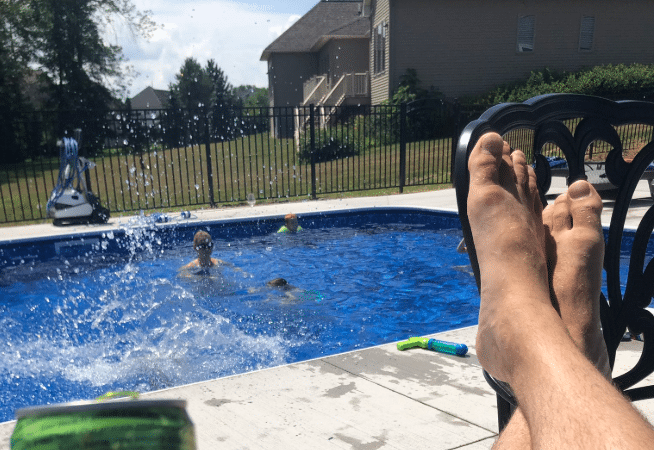 It's time to Make Trading Fun Again!!!  Start Your Journey Today…