Stocks are pointing lower to kick off the week, led by a massive decline in crude oil. 
Breather or a change in tone?
With information rushing into the market so fast you have to be on your toes. 
And let's not forget about the known catalysts we have this week—earnings.  
Earnings season picks up some steam with bigger names like Netflix, Coke, Snap, American Express, and Domino's Pizza. There are also a few airlines who will be reporting too. 
What will I be paying attention to?
Corporate insights on how much the shutdown has affected businesses, and their outlook on when they believe things will get back to normal. 
But that doesn't mean I'll be just sitting around and waiting for the news. 
I've got some plays that I'm eyeing right now. 
Here are a few stocks I'm starting off the week with.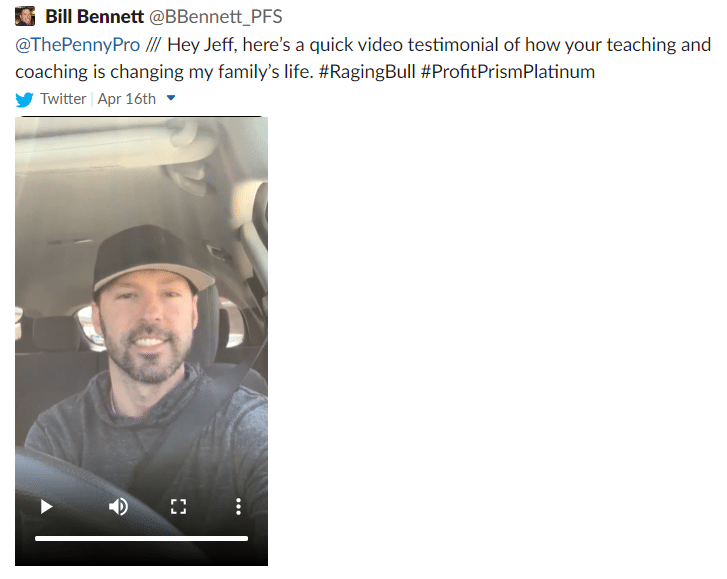 I've been playing Biocept off and on for a while now.
This has been a good stock for me during COVID-19, and it's setting up again.
After a massive gap up last week, the stock gapped back down and retested the breakout area just under .40.
It held above the breakout point. Another thing I like is it is held above the 20 and 50day moving averages.
On Friday after testing the area again, we got some volume coming back into the stock and a nice move up with a strong close.
I like BIOC for a potential gap fill to high $.50s with the 200day MA line around $.61.
This will be one of the top stocks I'll be watching as I've had good success with it lately.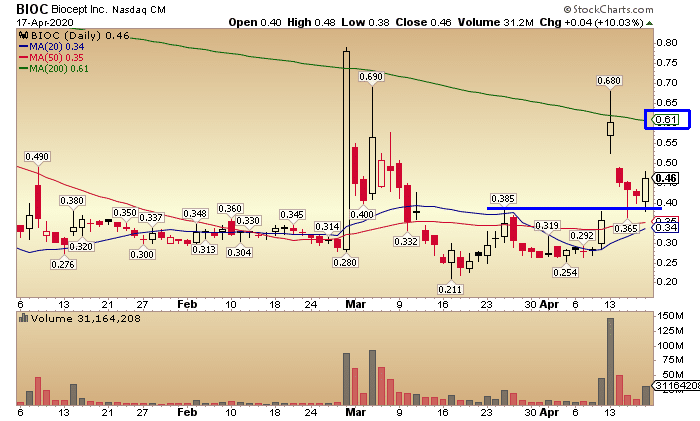 Acasti Pharma Inc. (ACST)
Currently, they have until August 26 to get the share price to close above $1 for 10 consecutive business days to stay listed on the Nasdaq.
That's bad news for a company because they could lose analyst coverage and money managers that have requirements to trade on major exchanges.
And simply because of the negative connotation of being on the OTC.
So is ACST headed for a delisting or will the insiders try to pump it up above $1 which would also get the price into the gap.
I'll be watching the price action here as ACST was making higher highs and higher lows last week.
And had nice volume on Friday's move up. The next chart highs are $.78 and $.87. And a gap just above that.
Surgery Partners Inc.(SGRY)
Massive volume surge on Friday. I'll be watching the 10.30 – 10.60 range between a previous high and the 200day SMA.
With the Fed backing the credit markets including some at the junk level, SGRY decided to jump on the opportunity to grab debt financing with more favorable terms.
Their debt to equity ratio is quite high already and earnings aren't looking so good.
So while I am letting the chart tell me what to do here, that could be something that holds it back a move higher. We shall see soon enough.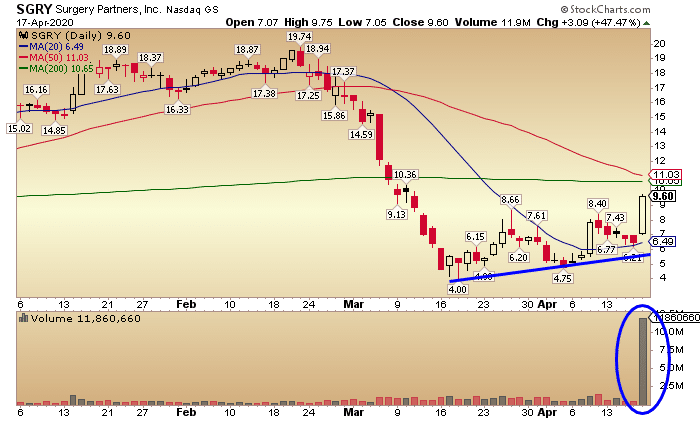 SmileDirectClub (SDC)
Smile Direct got a major downgrade from Goldman on April 7. It hasn't exactly changed the stock much as it was already weak.
During the COVID outbreak they have been providing at cost surgical face masks to help fight the spread, donating medical supplies, and opened a teledentistry app for free to Dentists and Orthodontists so they can consult with patients remotely while shut down.
What I am watching:
SDC finally above the 20 MA line at $4.36 

I want to see it hold above there

Next chart high $4.89 resistance

Chart high after that at $6.23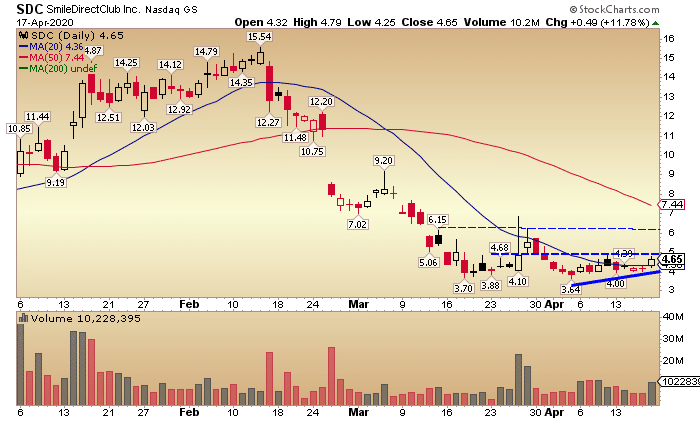 Start the Week Off Right
Those are a few of the stocks I'm watching as we get started this week.
Part of being prepared is having a watchlist and detailed plan for each stock you are looking at.
You can try to go into the day without one, but it won't end well.
To help my members always be prepared, I send out a video watchlist with all of the stocks I am watching and my plan for trading it.
And that's not once a week, I do this every night.